We are committed to helping you believe, belong and become.
​
And we strive to accomplish that by creating an irresistible environment where everyone can encounter God through dynamic worship, unconditional fellowship and life-giving teaching.
​
We can't wait to see you in one of our bilingual services soon. We meet every Sunday morning at 10:00 in the JD Center of Hope.
​
Nos hemos comprometido en ayudarte a creer, crecer y pertenecer.
​
Y nos esforzamos en lograr esto al crear un ambiente irresistible donde todos pueden encontrar a Dios por medio de adoracion dinamica, amor incondicional y enseñanza que da vida.
Te esperamos en uno de nuestros servicios bilingues. Nos reunimos todos los domingos por la mañana a las 10 en el JD Center of Hope.
Here's what's coming up at Iglesia La Viña for you and your family. If you have any questions please don't hesitate to email us at lavinalufkin@live.com. Read more about all of our events below.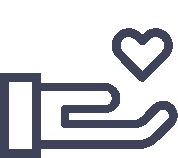 "But since you excel in everything—in faith, in speech, in knowledge, in complete earnestness and in the love we have kindled in you[a]—see that you also excel in this grace of giving.."